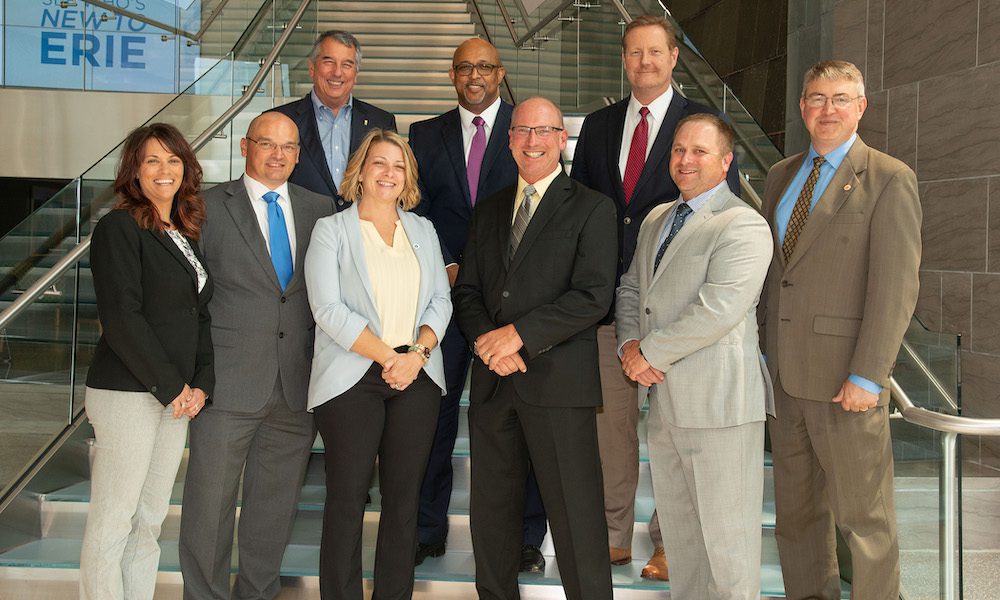 Erie Insurance announces for the first time in its 98-year history, one company has been ranked their top companywide elite agency for two consecutive years.
St Marys Insurance Agency & Affiliates has been recognized as the number one elite agency for the second year in a row. Erie Insurance supports 2,235 agencies in twelve states. Elite status is awarded to the top ten agencies that excel in three lines of business – Personal Lines, Commercial, and Life.
Tim NeCastro, Erie Insurance President, and CEO said, "An Elite Ranking is challenging to earn. An Elite ranking in all lines of business is truly rare. And a Top Ten Elite? An amazing accomplishment. BUT, back-to-back #1 Companywide Elite? That's like seeing Halley's Comet! Twice. But this performance is no accident. It is the product of inspired leadership, dedicated professional teamwork and Service beyond compare. The winning formula at St. Mary's Insurance. We are blessed to have such a great partnership with Jeff Azzato and the entire team."
"I simply can't tell you how much we at Erie Insurance appreciate the partnership we have with St. Mary's Insurance Agency (SMI)" said Northeast Regional Vice President, C. Michael Fletcher. "SMI exemplifies everything we look for in an agency by providing outstanding service and loyalty to their customers and to their community. No surprise this has led to the agency achieving the #1 rank in Erie Insurance's Top 10 Companywide Elite rankings two years in a row."
St Marys Insurance and Affiliates is headquartered from its main office in St Marys and includes the following affiliate agencies; Boyles Insurance in Clearfield and State College, Borst Insurance in Ridgway and Sheffield, Smith-Keats Agency in Johnsonburg, McKean Insurance in Bradford, and Emporium Insurance in Emporium. The agency was founded in 1932. Owner and President Jeff Azzato took over operations in 1996.
The agency offers a full line of property/casualty insurance products, including auto and homeowners' insurance, as well as commercial and life insurance from Erie Insurance.
Pictured Above:
Back row: Timothy NeCastro – Erie Insurance President and CEO, Tony DaBreo – Northeast Regional Vice President, C. Michael Fletcher – Senior Vice President of Sales and Marketing.
Front row: St Marys Insurance Managers Jackie Whitaker, Scott Surra, Jenna Eckstrom, President Jeff Azzato, Tony Azzato, and Erie Executive Vice President Doug Smith.